Posted by Rich Harvey on Oct 16th 2019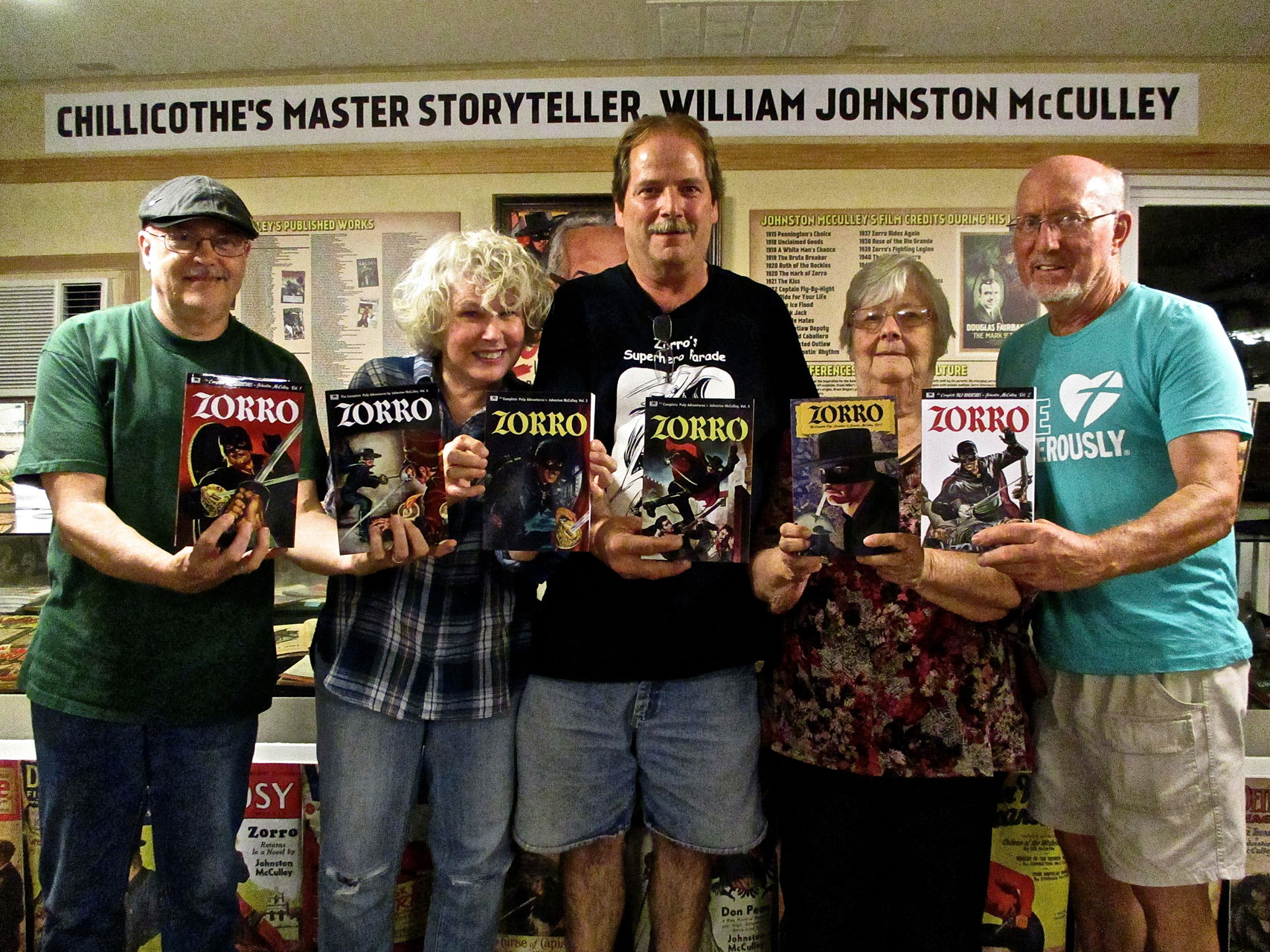 The good folks at the Chillicothe Historical Society are keeping the memory of Johnston McCulley and his signature character, Zorro, alive with an exhibit devoted to their most famous citizen. One year ago, they reached out to us, inquiring about Zorro: The Complete Pulp Adventures by the famous author. As you can see from the photograph, all six volumes now reside at the Museum.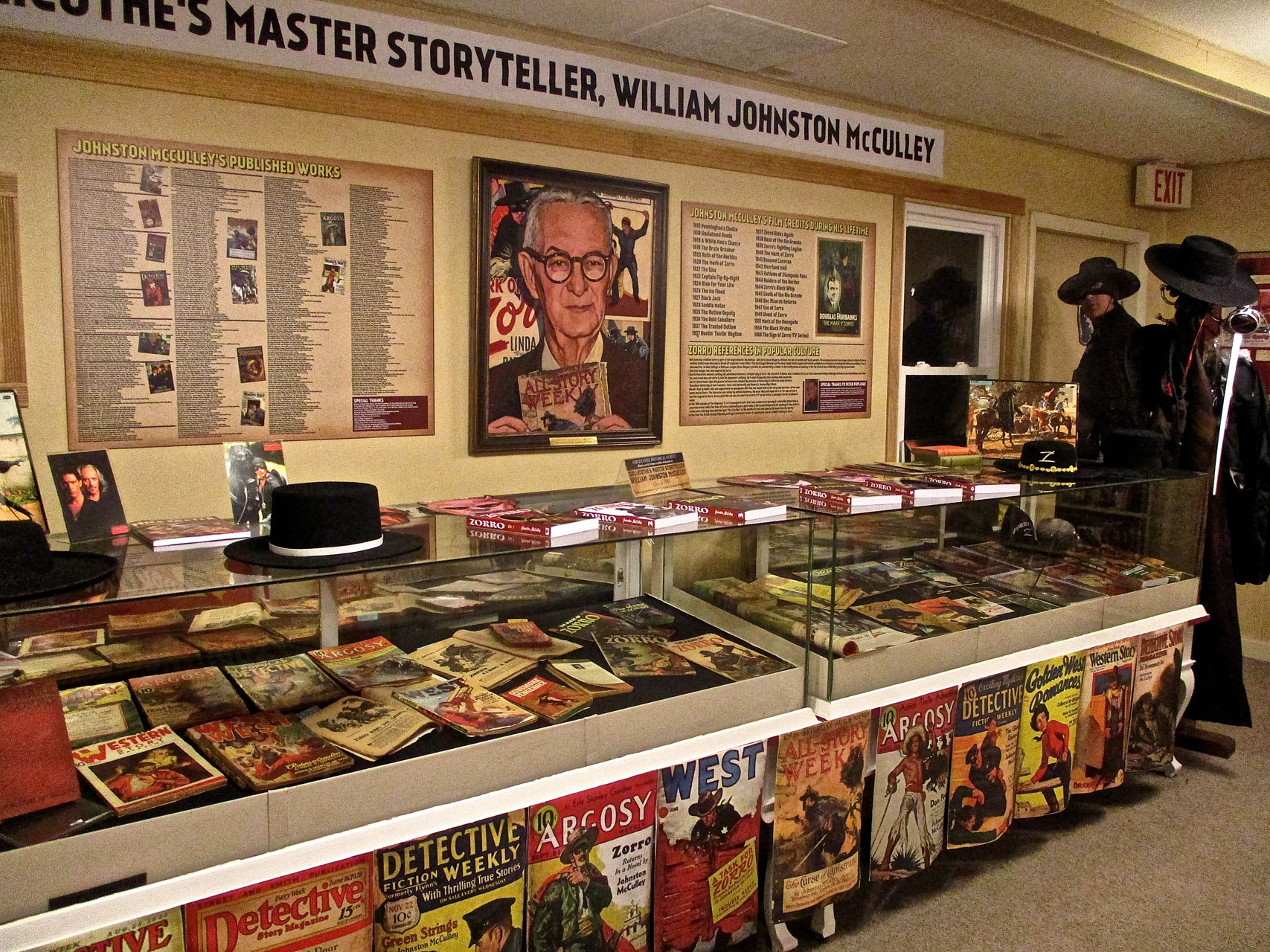 McCulley was raised by his grandparents in Chillicothe, then worked as a newspaper reporter in Peoria. The Chillicothe Historical Society's display features tons of pulp magazines and hardcover books, and movie posters, all written by or inspired by McCulley's work. The Johnston McCulley portrait was painted by Pete Poplaski, pulp fan and McCulley-collector supreme.
Learn more about the Chillicothe Historical Society at their website, and read more on the Peoria County Chronicle website.
Thanks to Pete Poplaski for the photographs!