Posted by Rich Harvey on Oct 16th 2019
The creator of Mike Hammer fought his way to the top, beginning at the low-end of comic books with his prose "filler" stories.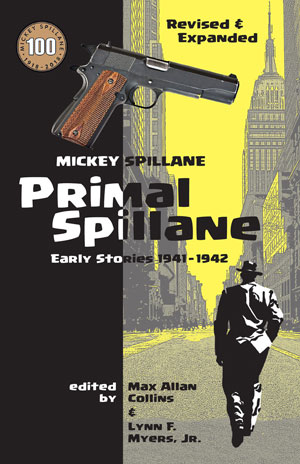 Mickey Spillane may personify the old joke, "It took him ten years to be an overnight success." His earliest works were unsigned, or existed within the scarce pages of expensive Golden Age comic books, traded among a tight circle of dealers and collectors. His signature character, private detective Mike Hammer, began with a different name ("Mike Danger") in a different format (as a comic book) that wasn't published until years later, and now may exist only in a special archival edition.
"I started off at the high level, in the slick magazines," Spillane once remarked, "but they didn't use my name, they used house names. Anyway, then I went downhill to the pulps, then downhill further to the comics."
His early career is so ephemeral, many people assumed I, the Jury (1947) was the beginning of his career — not just in terms of success. Personally, I wonder if this misperception led many to the opinion Spillane hadn't "paid his dues," when in fact he may have paid twice his share. Jealousy and overly-critical reviews plagued his career, but now only Spillane's work remains, having outlasted the critics ….
Primal Spillane: Early Stories 1941-1942 collects 40 short-short stories written by Spillane, when he was a struggling young author. These stories were designed to fill an odd postal regulation — comic books were required to have two text pages to qualify for a second-class mailing permit. He was working with Funnies Incorporated, a syndicate that farmed out material to imprints such as Timely Comics (later Marvel Comics) and Novelty Press.
As soon as they were published, these stories were often overlooked, and generally forgotten — until the late 1990s when Lynn F. Myers embarked on a crusade to rescue them from obscurity. Myers was a long-time fan of Spillane's work, having written extensively about the author and the battalion of imitators who followed. He was determined to collect as many of these two-page yarns as possible, resulting in the original Primal Spillane anthology.
Lynn was not merely collecting these stories for curiosity's sake. He saw their value in documenting the author's humble beginnings. He also was impressed by the quality of the prose, in spite of the fact Spillane was straight-jacketed to less than 2,000 words per story.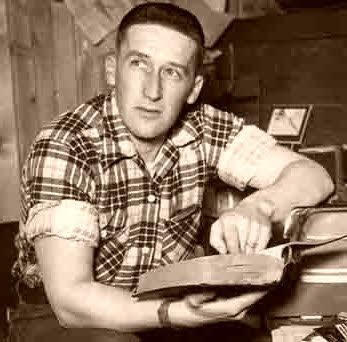 By his own estimation, Spillane wrote nearly fifty of these "sudden fiction" pieces, covering a variety of genres. Spillane never worked as a reporter, but these micro-stories honed the same skills as former journalists-turned-pulp writers Johnston McCulley and Walter B. Gibson (and many others) — the ability to create fresh stories, within a limited word count, under relentless deadlines. Spillane establishes a location, characters, and conflict in the same number of words many writers devote to describing the weather.
Nearly 15 years after the original edition, I approached Max Allan Collins — Spillane's friend and sometimes-collaborator — and queried about returning Primal Spillane to print. Max agreed (he had been collecting the Bold Venture Press reprints of Zorro by Johnston McCulley), and put me in touch with his co-editor Lynn F. Myers, Jr. The originator of the project, Lynn eagerly forwarded three Spillane "filler stories" which he discovered after the original edition's release.
"You can promote his new edition as 'Revised and Expanded,'" Lynn joked. He remarked another dozen (or more) stories probably remained, "but good luck finding them."
At that point, I became determined to locate as many un-reprinted Spillane "filler" stories as humanly possible. I conducted online searches, contacted vintage book dealers and private collectors, and managed to unearth an additional ten stories, bringing the story count to 39. A fortuitous discovery of "A Turn of the Tide," a previously unpublished short yarn, brought the story count to 40 and added an extra layer of importance to the collection.
I knew all along Mickey Spillane was a talented author, butassembling this anthology was an eye-opening experience. Spillane is largely acknowledged as the best-selling crime fiction author of the 20th century, but these collections demonstrates his ease at writing in practically any genre. Only a handful of stories in Primal Spillane resemble his famous Mike Hammer character. Several tales depict men in combat — sailors, pilots, foot soldiers — reflecting the contemporary influence of World War II on pop culture.
Antagonists were generally garden variety Nazis and Japanese soldiers. One villain in particular, U-Boat Commander Kurt Von Ehrlich, is especially well-developed in "Spook Ship," a WWII yarn that's equal parts ghost story and morality play. The climax is particularly satisfying when this sadistic bad guy gets his come-uppance.
Not all of Spillane's WWII stories are grim or fraught with combat. "Woe is Me," a humorous story, could easily adapt into an episode of the Gomer Pyle, U.S.M.C. television series.
Spillane has a terrific sense of humor, especially writing over-the-top characters and situations for "funny books" like Timely's Joker Comics. The visual aspect his uncredited comic book scripts fueled his "filler" prose fiction.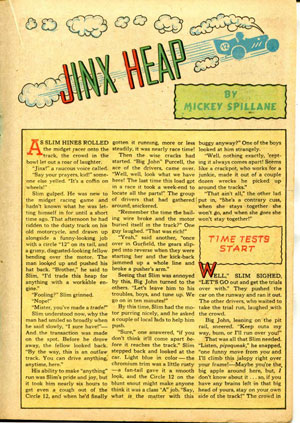 "Jinx Heap," featuring an impoverished stock car racer building his vehicle from scratch, is filled with exaggerated imagery. Like a Warner Brothers cartoon in prose, the poor sap's car literally flies apart in the final laps of a race.
"BIG JOHN, who was on the rail, jumped ahead, and through the dust and smoke at the first turn, Slim found himself in seventh place. For, in the mad swirl around the first turn, three cars had skidded to the outside and had gone through the rail! He held his position for two laps when, without warning, his radiator fell off!
"'Well,' Slim thought, 'I won't have to worry about my cooling system now!'"
His comedic stories are populated with verbose characters, lisping and bellowing, performing manic feats of strength. These kooky con-artists and penny-pinching misers — populating stories like "Phony Fish" and "Scram, Bugs"— often sport names like "Shoo Fly" Mulligan, Frankie Fitchsniggle, and Mr. Hiram (Igotta) Itchyback.
In reading through Target Comics, Blue Bolt, 4Most Comics, and many others, I became acquainted with non-Spillane characters such as Kit Carter "The Cadet," "Jimmy Jupiter," "Dick Cole, Wonder Boy," and "Tessie the Typist."
I realized then Spillane's short-short stories lack two elements — a series character, and a western setting. "Satan Himself" features a grizzled prospector and a haunted mine, and comes the closest to a western story. Personally, I was hoping to discover a conventional western yarn — something with a cactus and a Spillane-sheriff warning some hombre to "get out of town" before sunrise.
Considering he only had 1,500 words (on average) to tell a complete story, I'm surprised he didn't develop a series character sooner, saving himself the trouble (and words) of introducing a new protagonist. I recall reading a few Superman "filler stories" by Jerry Siegel (Superman co-creator), which took full advantage of the medium. No need to even describe the hero, just let the kiddies refer back to the cover. Spillane didn't have that luxury.
The protagonists vary, but a careful reading reveals similarities. Like the author at that time, the lead characters are often young men eager to embark on career and adventure, determined to prove themselves in the face of adversity. Despite the misgivings of their critics, his heroes battle onward, ultimately achieving victory and winning the respect of their peers.
In that respect, the characters bear a remarkable resemblance to Spillane himself.
Primal Spillane: Early Stories 1941-1942 is now available from Bold Venture Press.