Posted by Piccadilly Publishing on Nov 22nd 2019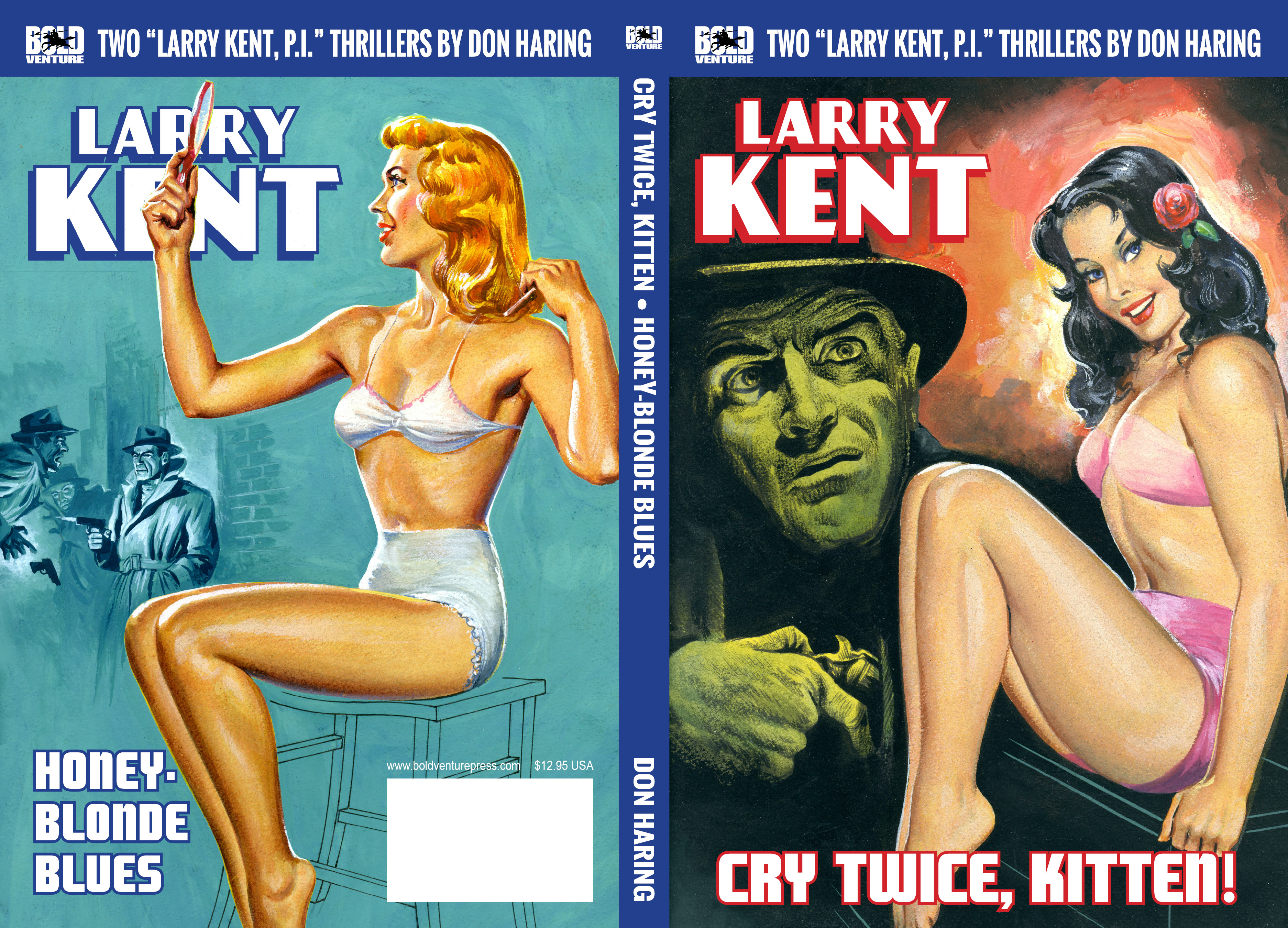 A bare-knuckle private detective from down under fought to the top of a niche pulp fiction market
Meet Larry Kent, P.I. — an easy-going, skirt-chasing guy loyal to his clients but deadly toward violent criminals. Kent was driven by one credo — "I hate crime!" Actually, I Hate Crime! was a radio program originating from Australia. P.I. Kent was the featured character, the Aussie answer to Mike Hammer and Ed Noon.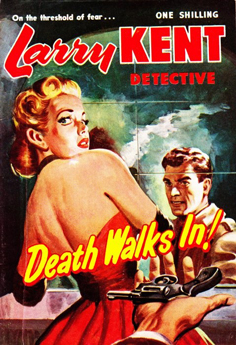 LARRY KENT made his debut as a half-hour program, I Hate Crime, a half-hour show on Australian radio in 1950, created by Ron Ingleby, a prolific writer for radio. This was in response to the very popular Carter Brown Mystery Series of which, The Carter Brown Mystery Theatre was part of the franchise that was licenced to many overseas countries including the United Kingdom, France, Germany and even as far afield as Japan.
Originally a newshound from the Big Apple, Kent emigrated to Australia and set himself up in business as a private eye. Like his 1960s counterparts back in the States, Kent was always getting into trouble, but that never prevented him from appreciating the female form. His favorite pastime was (he frequently reminded us) "watching the blondes go by."
Ingleby may have written the radio shows, but he never wrote the books. Australian publishers Cleveland bought the publishing rights. In April 1954, the first series of monthly novelettes appeared, for a shilling each, with a second series following the subsequent year. To compete with Carter Brown, a new title had to appear every month which meant they turned to at least two authors. Among those who wrote under the Larry Kent name were Don Haring, an American like Larry who settled in Australia after WWII, and Des R. Dunn from Queensland.
The printed stories returned Larry to the States, mostly New York City, where he continued working as a P.I., smoking Luckies and drinking whisky. His stomping grounds are pure New York, full of Harlem nightclubs and Manhattan steakhouses, but he occasionally ventured further afield to Las Vegas, South America, Los Angeles, Berlin, Cuba and New Jersey. He even made it to Australia a few times, in Deadline Down Under, The Nitty Gritty, Death Call and The Big Grab.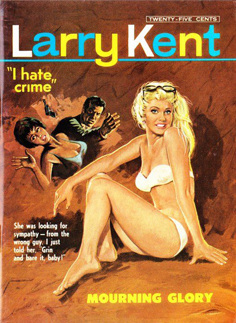 Over 400 Larry Kent novels and novelettes were published under the Larry Kent byline in the next thirty years, and as late as the 1990s, the series was still being produced in Scandinavia. The covers usually featured paintings of leggy, full-figured babes and sported such snappy (and often exclamation mark-endowed) titles as Kill Me a Little!, This Way, Sucker!, Cute Heat!, Dig Me a Dame! and Stand Up and Die! Add on the 150 or so radio shows, and we figure that Larry turns out to be one of the hardest working eyes around ... certainly it is the longest-running detective series in history!
Piccadilly Publishing have selected 25 Larry Kent novels for digital release (for the first time ever) in the English language and feature the gorgeous original covers (themselves collectible), with PP's own slant on them. In cooperation with Bold Venture Press, the Larry Kent series is available once again in paperback double editions.