Posted by Rich Harvey on Oct 16th 2019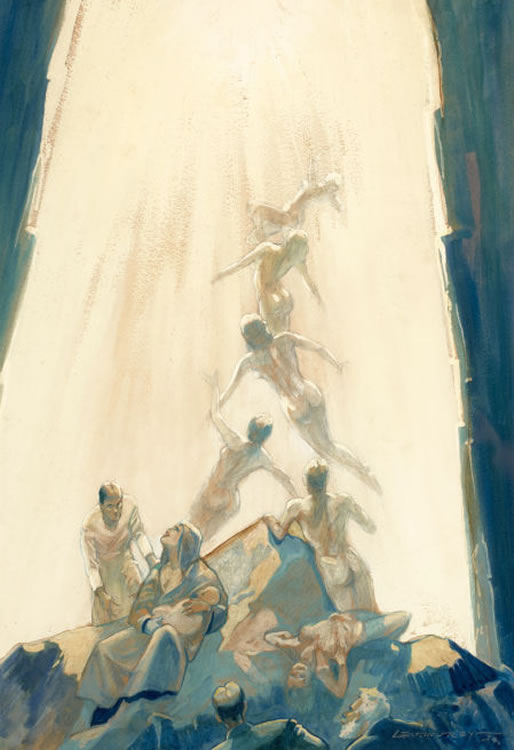 Robert Lesser changed the landscape of art collecting with his hardcover book Pulp Art (Gramercy, 1997). The large book reproduced several paintings from his private collection, which now resides at the New Britain Museum of American Art. Three years before Lesser's book, Quentin Tarantino's motion picture Pulp Fiction (Miramax, 1994) generated interest in the pulp magazines, but many people were confused by the term "pulp." Robert Lesser's book clarified what pulp fiction — and the artwork — was all about.
Around the time Lesser prepared his book, another art collector was moving in a different direction. While Pulp Art gave millions of book buyers a visual crash-course in pulp art, collector Jordan Berman was preparing a unique gallery. Growing out of his own massive accumulation, The Illustrated Gallery is now the repository for the world's largest collection of popular artwork.
Nearly 20 years later, the Gallery released its own book on popular illustration. Whereas Mr. Lesser's book focused on pulp artwork, however, this newest book broadens its scope to include pulp artwork in the pantheon of illustration history.
Painting America's Portrait — How Illustrators Created Their Art is the first in a two-book set. In the first installment, author James Thompson shows how advances in image production and reproduction technologies during the last decades of the 19th century and the first decade of the 20th century improved the appearance and effectiveness of advertising and illustration art.
Mr. Thompson's pictorial narrative begins with the westward migration that followed the Civil War. Producers of manufactured and printed products enhanced advertisements by employing illustrators. Color photography and offset printing made it possible for illustrators like Jessie Willcox Smith, Maxfield Parrish, and N. C. Wyeth to create brilliantly colored illustrations for adult magazines, adolescent adventure stories, and nursery rhymes for children. Thompson also examines the profound impact commercial illustration had on recruitment drives and propaganda during World War I and II.
Please visit our friends at The Illustrated Gallery, to see their considerable private collection of American Illustration. Start here with their Pulp Collection. I encourage you to sign up for a login to view all pricing, too. You can see some examples below of the quality pieces in their holdings.