Posted by Rich Harvey on Nov 14th 2018
The world didn't notice when James Steranko was born in Reading, Pa. on November 5, 1938 — many folks were still reeling from the Mercury Theater's War of the Worlds radio broadcast. The future visionary artist would correct that oversight ...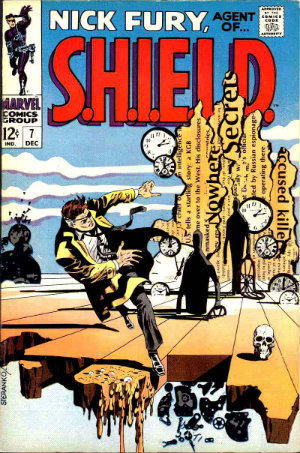 Influenced by music, film noir, and pulp magazines, Steranko emerged in the 1960s as a formidable talent in the pages of Marvel Comics. He reinvented the stodgy Nick Fury, Agent of S.H.I.E.L.D. series into something unpredictable.
On the other hand, he captured the essence of The Shadow in a series of paperback reprint covers honoring the character's pulp magazine origins.
Steranko created a new cover and six "title page dramatizations" for Compliments of the Domino Lady (Bold Venture, 2004). The first collection of the pulp femme fatale by Lars Anderson, it remains the most stylish title in the Bold Venture catalog.
So what's the secret to Steranko's excellence and longevity in pop culture? Just ask the man himself at the Dallas Fantasy Fair, November 24-25, 2018.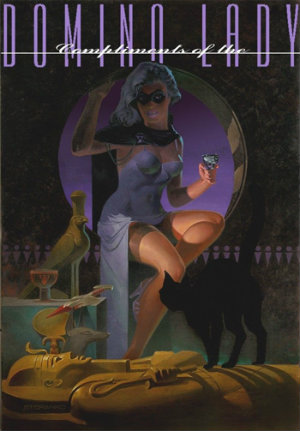 "I'm hosting a 'Mastering Narrative Art Like the Pros' seminar Saturday eve, from 7:30 to midnight — and beyond!" says Steranko. "It's a powerhouse event that'll change your perception of art forever!
"The session will be rich with storytelling revelations to help upcoming artists and writers launch their careers, aide full-time pros to develop a powerhouse narrative approach — and define an enhanced level of visual considerations to all comic-art collectors and connoisseurs!"
Comic books such as Nick Fury, Captain America, and X-Men benefited tremendously from Steranko's tenure. His influence would guide these titles long after his departure, whereupon they would settle into safe, conventional formulas.
Steranko's comics were innovative and exciting in their time, and the passage of five decades has not diminished their impact.