Posted by Rich Harvey on Oct 16th 2019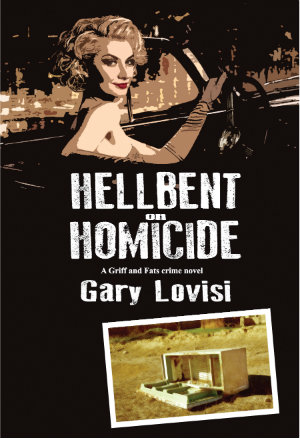 Harvest of Homicide, a hardboiled original, was published in 2017 by Bold Venture Press. Hellbent on Homicide, the first recorded case of "Griff and Fats," was reprinted by Bold Venture the following year. Now, in 2023, Bold Venture Press rolls out Hardcases and Homicide, an anthology featuring eight of Gary Lovisi's toughest short stories featuring the Bay City crimebusters.
Gary Lovisi authors the case files of Griff and Fats, two homicide cops who remembered the "good old days" before Miranda. Gary is the publisher of Gryphon Books, which brings happy collectors the journal Paperback Parade. Gary sponsored the New York Pulp and Paperback Expo for 25 years in Manhattan. He has published numerous pulp and hardboiled fiction reprints. Today he authors, among other things, the Griff and Fats hardboiled mysteries.
[This brief interview was originally conducted and posted in 2019.]
How did you develop Griff and Fats? Do they have real-life counterparts?
I wanted to do an early 1960s pulp police procedural type crime novel, but hard-boiled. They are loosely based on Chester Himes' Coffin Ed and Gravedigger Jones, or my version of them to some extent. Also some guys I knew in the old days.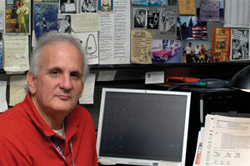 Give us an idea of Bay City's whereabouts. I get the impression it's west coast ... Los Angeles? San Diego? San Francisco is often referred to as the Bay Area.
Bay City is a made up city, a crime ridden place that my cops (Griff tells the stories) do not want to identify because it could be deadly. It is not Bay City, Michigan. Chandler used Bay
City but he was talking about Santa Monica, California. My Bay City could be some place in California. Griff still won't tell me where!
Are their investigations based upon real-life crimes?
No, not real crimes, made up, fiction, but certainly the Black Dahlia, Norman Bates and others influence my bad guys and the stories.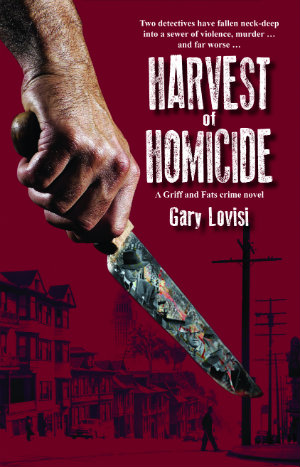 What are the challenges to writing about badge-carrying policemen, as opposed to private detectives or masked vigilantes?
Well, not too much different, because these stories take place in the early 1960s. There was little forensics then compared to today. Things were done back then pretty much on the fly. Rules were bent and broken. Tough days for tough guys, but I still have to keep true to most police procedure as it was back then in the day.
What's next for Griff and Fats?
Hellbent on Homicide was their first outing. There were also a bunch of longish stories that I plan to put into the next book. Then there is Harvest of Homicide, a more recent novel in the series Bold Venture published. The short stories are really intense, hardboiled pulp crime-cop tales and will make a great book. I am excited about Hellbent on Homicide being available again, and the future story collection.
Hellbent on Homicide and Harvest of Homicide are available in softcover and eBook format from Bold Venture. Hardcases and Homicide: A Griff and Fats Casebook goes on sale February 24th,2023. See Gary Lovisi's author bio for more information about him and his books.